Jobs for Today's Economy
In 2022, the U.S. labor market began to shift as worker shortages slowly eased. Most mid- to high-wage industries, such as healthcare, technology, engineering, and finance, recovered jobs lost during the COVID-19 pandemic.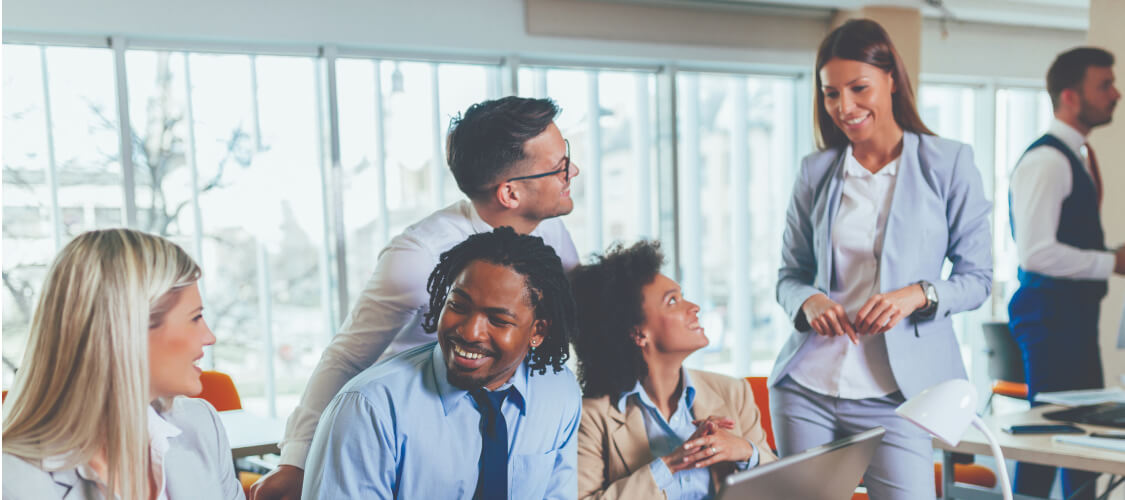 Despite a slowing job market and looming recession by year's end, Upwardly Global saw continued demand for job seekers in the healthcare, engineering, and finance industries, and we continued to place immigrants and refugees in technology roles. We placed more than 1,100 job seekers through our career-coaching program, the largest number of annual placements in our history.
We also expanded our partnerships with employers, government agencies, and other immigrant- and refugee-serving organizations through our Jobversity program, providing more than 4,500 individuals with online training materials.
Healthcare
Significant labor needs for mid- and high-level positions in healthcare — which for years has suffered acute staff shortages — will likely remain. It is estimated that by 2033, the U.S. will face a shortage of up to 124,000 physicians. Significant shortages will also persist for nurses, midwives, respiratory therapists, and other medical professionals.
In 2022, Upwardly Global continued to push for an inclusive healthcare workforce and partnered with Governor Pritzker of Illinois in an emergency proclamation to enable internationally trained doctors to provide relief in the assessment, screening, treatment, and care of COVID-19 patients. In addition, we began plans to scale our successful NewYork-Presbyterian paid-internship program and hiring collaboration to other hospital systems across the country.
Technology and Engineering
Despite layoffs in the technology sector, Upwardly Global saw record placements for our immigrant and refugee job seekers with IT backgrounds. We expanded employer partnerships for training and hiring with technology companies. Our job seekers also found success in small and mid-size companies.
---
Commitment to Inclusion
Upwardly Global deepened our efforts to support Diversity, Equity, and Inclusion (DEI) programs and initiatives, both internally — in order to ensure that our own highly diverse staff is modeling the spirit of belonging, inclusion, and equity that we believe in — and externally, as we worked with major companies committed to moving the bar on refugee and immigrant inclusion.
Upwardly Global convened its DEI Employer Working Group, made up of over 60 corporations, to continue the important work of co-creating solutions to incorporate largely untapped immigrant and refugee talent into the U.S. workforce and abroad. We hosted bimonthly working group meetings and issued guidance and training around inclusive hiring.
We grew our staff to deepen our support for women of color and uplifted their stories and voices during a powerful May women's campaign. This will be an increasing focus in the coming years, as we ensure that immigrant and refugee women are part of national conversations moving forward.
Saheed
IT Program Manager at Morgan Stanley
When Saheed, a Nigerian immigrant, arrived in the U.S. with his bachelor's degree and eight years of work experience in 2016, he had to take on factory and delivery jobs to survive. He spent six years out of his field and eventually began to lose hope. When Saheed found Upwardly Global, his job coach helped him regain his confidence and finally land his dream job as an IT Program Manager at Morgan Stanley, a Fortune 100 company. For Saheed, the support system at Upwardly Global now feels like a second family.
The job that I landed changed my story completely, transitioning [me] from literally having to live paycheck to paycheck to now confidently being able to give [back]. With Upwardly Global, I've found a family here
in the United States.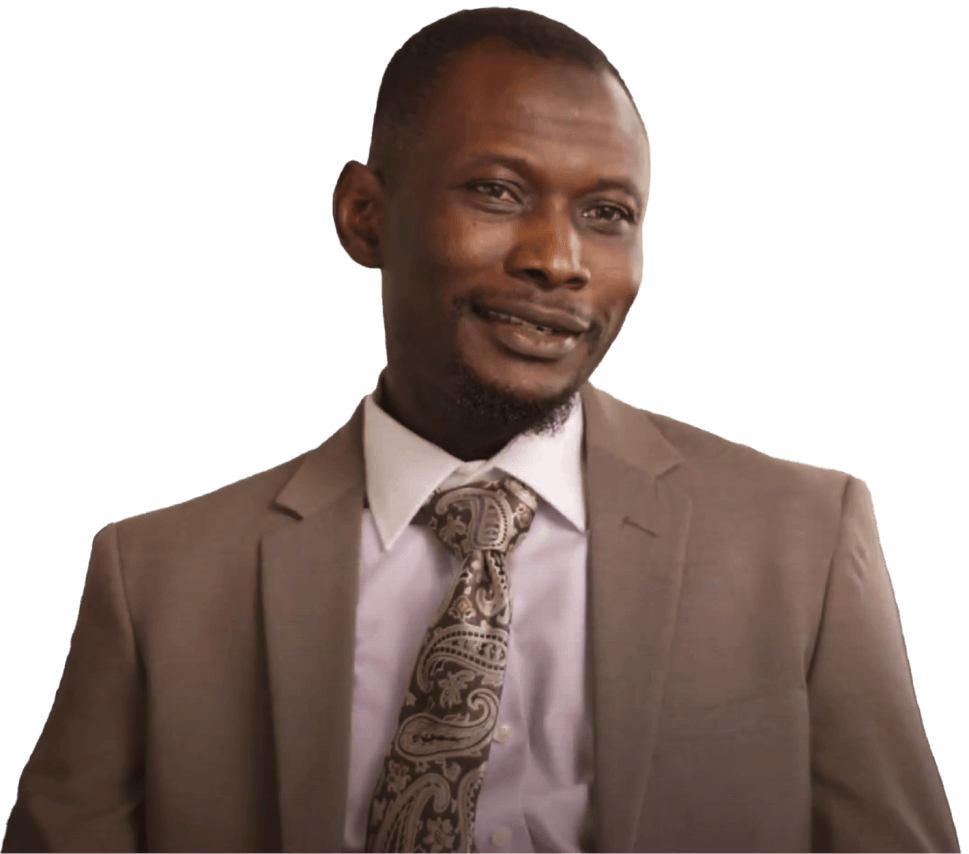 Sohaila
Research Data Coordinator at NewYork-Presbyterian
In Afghanistan, Sohaila worked as an Assistant Professor in a teaching hospital's surgery department. She recalls that her father gave her two options: get a higher education or bring a boy home to marry. Her choice was medical school.
Sohaila, her father, and her siblings fled Afghanistan in 2021 and arrived at Fort Dix military camp, where she joined an Upwardly Global orientation session specifically designed for Afghan job seekers. Upwardly Global worked with Sohaila and helped her get interviews for open jobs at NewYork-Presbyterian, where she was hired as a Research Data Coordinator. She notes, "If Upwardly Global had not been there, I wouldn't have got this job. It is because of them." Upwardly Global is proud to be a part of Sohaila's journey.
My job coach provided me many job opportunities. The job I received, she introduced me to. If Upwardly Global wasn't there, I wouldn't have got this job. It's because of them.