Shaping the Narrative
Upwardly Global garnered media attention throughout 2022 as our work assisting displaced Afghans and Ukrainians, as well as other immigrants and refugees from around the world, helped to elevate the conversation on the critical contributions of immigrants and refugees in the labor market and country.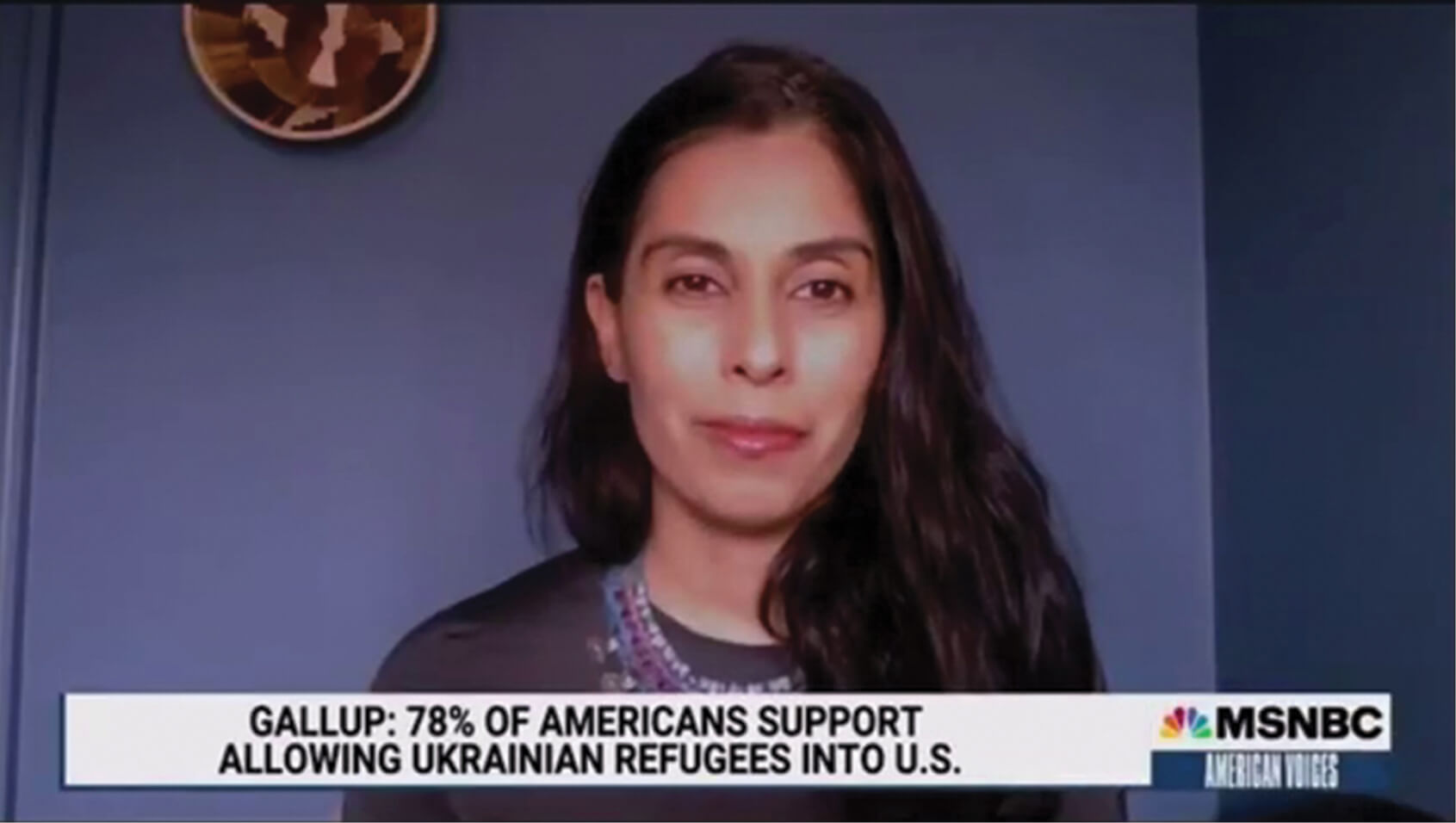 Najma
Scientist at Bangs Laboratories Inc.
A Somali immigrant with a master's degree in chemical engineering and biotechnology, Najma struggled to find work in the STEM field despite her specialized skills. When she discovered Upwardly Global, her job coach's support allowed her to realize her own potential. Within weeks, Najma landed a position at a biotechnology company, where she now synthesizes polymers for scientific applications. She believes that working with her career coach helped her regain the self-confidence she lost after years of not being able to land roles in her field.
When you are new to a country with a new culture and a new language, it's very tough to be where you want to be. I had been looking for a job for more than three years. Upwardly Global prepared me very well for interviews and helped me with building up my self-confidence. Now, I work as a scientist at a biotechnology company.