Letter from the CEO and Chair of the Board
In 2022, Upwardly Global's commitment to equity drove our work and fostered significant breakthroughs as we seek to reach more of the 2.3 million un- or underemployed immigrants and refugees in the U.S. with professional skills and place focus on the critical role that immigrants play lifting our communities and supporting local economies.
As the year began, we saw the economic impacts from the ongoing COVID-19 pandemic result in acute labor market shortages in healthcare, business logistics, and technology.
Afghan resettlement entered a second phase with families moving off military bases and establishing themselves in their new communities. Following the U.S. withdrawal from Afghanistan in 2021, nearly 90,000 Afghans fled their homeland seeking safety in the U.S. Approximately 10,000 of these Afghan newcomers have college degrees and professional training and are proficient in English.
And in February, Russia invaded Ukraine, forcing nearly eight million individuals to flee their country in search of safety, 90% of whom are women and children. The United States has welcomed over 215,000 Ukrainian refugees in 2022 and almost 85% of the adults have advanced education and professional experience.
Upwardly Global responded to these events by providing targeted career-seeker training and services, working with employers to implement equitable and inclusive hiring practices, scaling services to partners through technology, and building community awareness through storytelling, thought leadership, and targeted advocacy that advances immigrant inclusion.
In 2022, Upwardly Global provided direct support and industry-specific coaching to more than 2,000 immigrant and refugee job seekers, placed more than 1,116 in thriving-wage jobs with combined annual salaries exceeding $73.9 million, and supported partners and offered online tools directly to an additional 4,500 career seekers, a nearly 400% increase in users from 2021.
We offered our enhanced digital career tools through our Jobversity platform to train workforce and refugee resettlement organizations that serve immigrant professionals and state workforce agencies in New York and California, which expanded our reach. A new partnership with FutureFit AI will allow us to incorporate cutting-edge tools to analyze immigrant and refugee job seekers' work experience, compare it to real-time labor market data, and present custom career road maps to help them map their skills and degrees to job opportunities.
We have worked extensively with 48 employer partners to break down hiring barriers for immigrant and refugee job seekers by providing training, hiring partnerships, and access to our DEI Employer Working Group. We are partnering with these companies to launch mid-career returnship, mentorship, and skilling programs to on-ramp immigrant professionals into corporate America. We continue to build the field by advancing the voices and stories of our career seekers through videos, blogs, earned media, and social media, and we helped support the passage of important bipartisan legislation, including the Bridging the Gap for New Americans Act, which requires the U.S. Department of Labor to study employment barriers for immigrants and refugees with international credentials.
We worked with partners and the White House to restart the Task Force on New Americans in order to coordinate and enhance federal support for immigrants, including workforce initiatives. And we continued advocating for passage of the Afghan Adjustment Act, which would help expedite pathways to permanent legal status for Afghan newcomers. We also built a diverse coalition to press for healthcare licensing reform in Illinois, where we helped pass IL HB5465 and have been appointed as a member to the newly created Illinois Task Force on Internationally-Licensed Health Care Professionals. These efforts will lead to expedited processes that will allow immigrant and refugee doctors to support healthcare needs in the U.S.
We know there are still many immigrants and refugees that are struggling to restart their lives and careers in the U.S. whom we have yet to reach. We are thankful for the ongoing support of our staff, donors, partners, volunteers, Board, Leadership Councils, alumni, and many others. Together, we can create an equitable, welcoming country where everyone — including immigrants, refugees, and asylees — can fully contribute and thrive in the years ahead.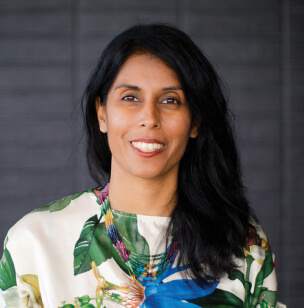 Jina Krause-Vilmar
President and CEO, Upwardly Global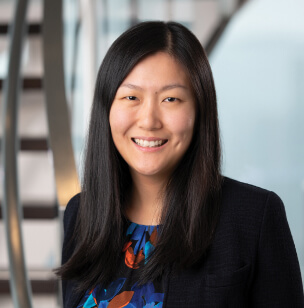 Tammi Ling
Chair, Upwardly Global Board of Directors